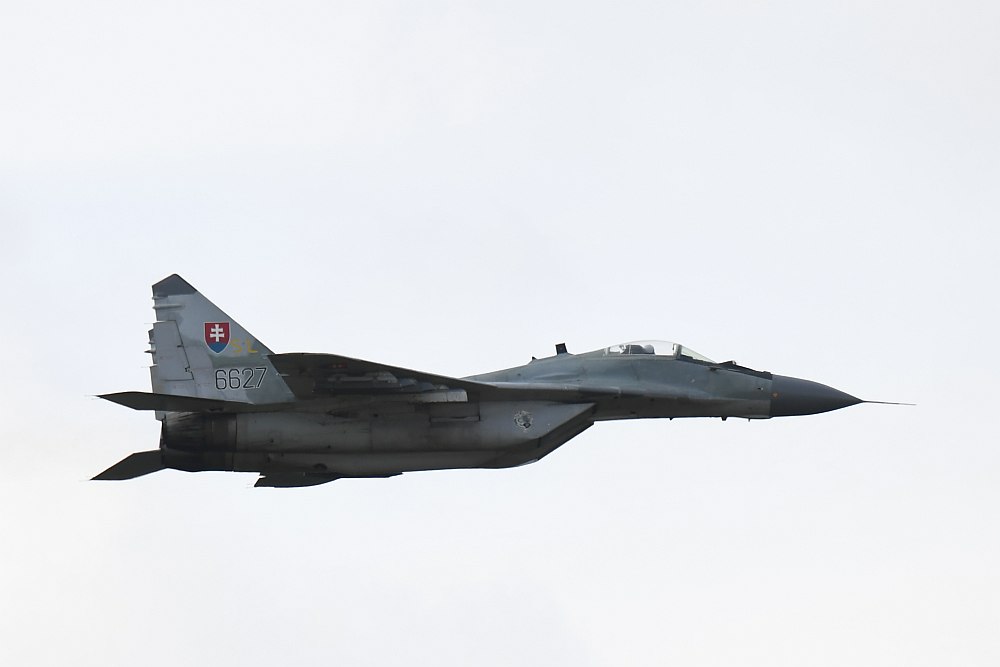 Poland pushed forward regarding a MiG 29 delivery to Ukraine, which had been invaded by Russia in violation of international law. Poland receives support from Slovakia.
As previously reported, Poland plans to deliver its 30 MiG 29s to Ukraine, which was invaded by Russian dictator and war criminal Vladimir Putin more than a year ago. Support for these plans now comes from Slovakia's Defense Minister Jaroslav Nad. He wanted to hand over the decommissioned Slovakian MiG 29s, which had already been prepared for handover, together with the Polish jets to the Ukrainian homeland guards. According to Nad, there is no more time to lose: "I think it's time to make a decision. People are dying in Ukraine. We can actually help them. So there's no more room for politics. It's inhuman and irresponsible."
Poland, the Czech Republic and Slovakia are among Ukraine's most committed supporters. While in Western countries and in Austria there is often a "don't mess with Russia" mentality, the people in the former Eastern Bloc countries know very well what it means to be at the mercy of dictatorial rulers from Moscow. For this very reason, they support Ukraine particularly intensively.
Source: Austrian Wings