UK Prime Minister Rishi Sunak has reportedly told his government to expect a positive outcome at talks with Australian Prime Minister Anthony Albanese and US President Joe Biden in the US next week.
The trio has teased that a major announcement would be made when they meet in San Diego in California on Monday.
"The deal has definitely gone our way. The prime minister was buzzing about it when he told ministers, smiling and bouncing on the balls of his feet," The Guardian quoted an unnamed UK minister as saying.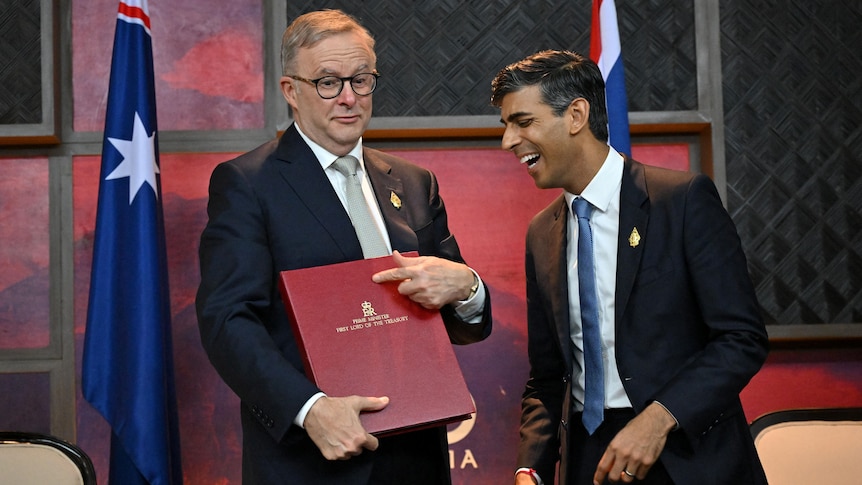 Mr Albanese has refused to confirm the deal.
The AUKUS defence pact leaders are set to unveil a nuclear-powered submarine deal that will see Australia join the ranks of the US and UK with a nuclear-capable military.
Leaks to various British and American media outlets suggest Australia will commit to the purchase of US-designed Virginia-class submarines before acquiring a number of next-generation UK-designed vessels.
The UK submarines, known as SSNR, are currently in the design phase and are set to replace the Astute fleet.
They are not expected to be operational for many years.
The submarines are being designed in the English port town of Barrow-in-Furness, home to one of the few shipyards in the world manufacturing nuclear vessels.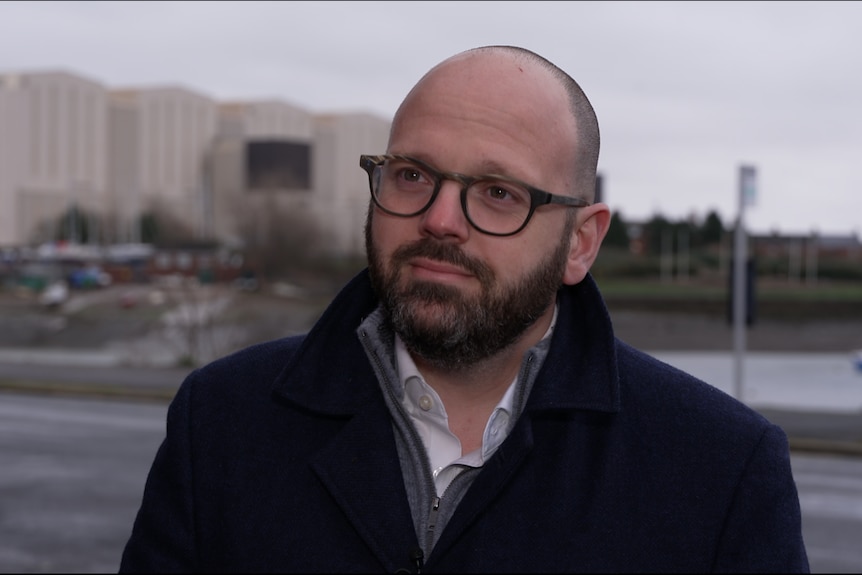 The town's Member of Parliament, Simon Fell, said the upcoming announcement meant a great deal for his town.
"It looks like a good result, both for national security for the security in the South China Sea, but also for Barrow as well," he told the ABC.
"At the end of the day, this is about keeping us safe and the better skilled up and the more resilient we are to do that, the better off we're all going to be."
China warns against 'zero-sum game'
The Chinese government has warned Australia against the trilateral deal, accusing those involved of stirring up an "arms race".
"We urge the United States, the UK and Australia to abandon the Cold War mentality and zero-sum game, faithfully fulfil their international obligations and do things that contribute to regional peace and stability," a spokesperson for China's Ministry of Foreign Affairs said.
"We hold that the trilateral cooperation has posed serious nuclear proliferation risks and will bring shocks to the international non-proliferation system, stir up arms race and undermine peace and stability in the Asia-Pacific region, which has been widely questioned and opposed by countries in the region and the international community."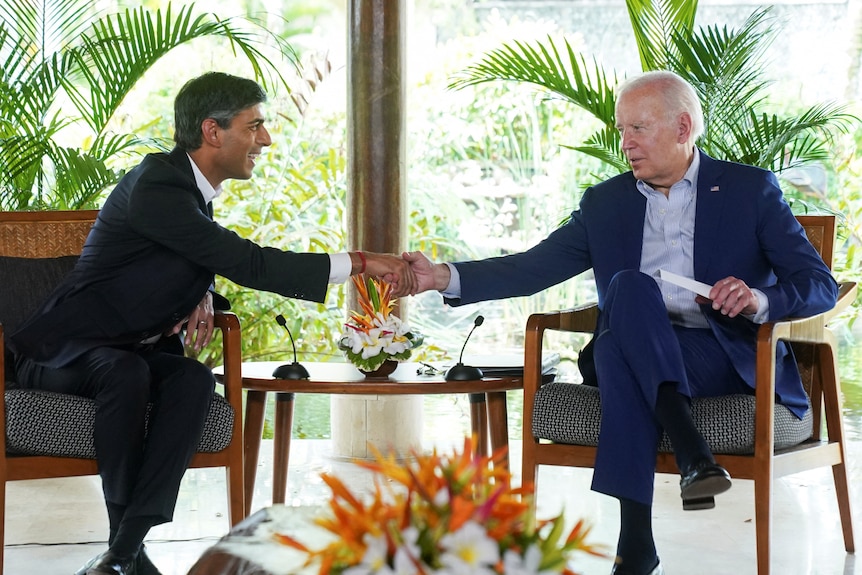 Other sources in the UK government have remained tight-lipped around the deal, opting to wait for the fanfare of the Monday announcement before speaking on the matter.
Mr Albanese is expected to arrive in San Diego after spending time in India, where he has been seeking to strengthen trade with Indian Prime Minister Narendra Modi.
Source: ABC.net