The Australian government's plan on buying five nuclear-powered subs has everyone waiting with "bated breath" on China's response, says Sky News host Jenna Clarke. "Because obviously when we talk about the AUKUS deal we mainly focus on the South China Sea, obviously the Taiwan fracker that continues on," she told Sky News host Sharri Markson. "The Prime Minister has to walk a pretty fine line when it comes to these sorts of negotiations with the US."
Anthony Albanese has hit back after China ramped up its attack on AUKUS and accused the countries involved in the trilateral security agreement of stirring up an arms race.
The Prime Minister defended the government's plan to acquire nuclear submarines under the agreement as he spoke to reporters in New Delhi on Friday.
Mr Albanese is due to unveil the chosen vessels alongside US President Joe Biden and UK Prime Minister Rishi Sunak in San Diego on Tuesday.
Asked how he would explain the project to Beijing, Mr Albanese said Australia could build its defence capabilities and improve its relationships with other countries in the region, including China, at the same time.
"What I say is we're investing in capability as we should, but we're also investing in relationships as we are. It is not a contradictory position. It's a consistent position," he said.
"We need to ensure that Australia's defence assets are the best they can be. And that we build our capability. At the same time, we need to build relationships. That's what I've been doing.
"I've been doing that here in India, we're doing that throughout the Indo-Pacific, we've done that (and) improved our relationship with China in recent times as well."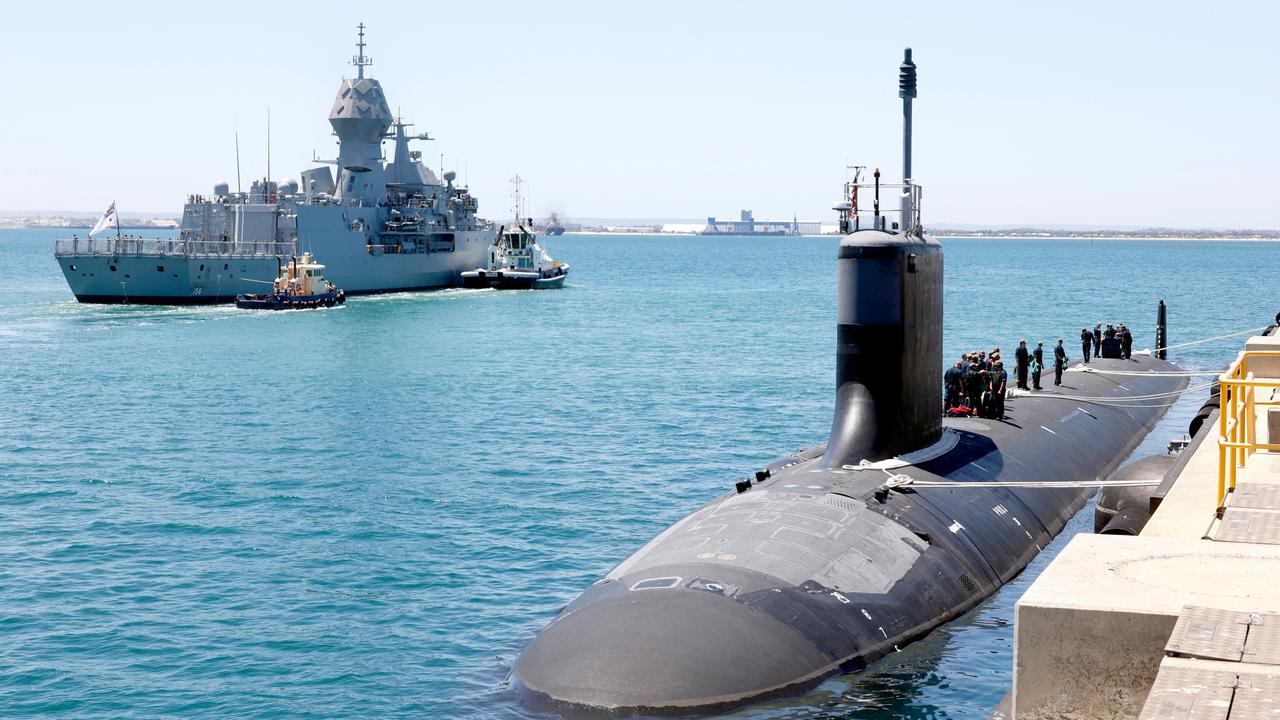 A US Virginia Class submarine that visited Western Australia recently.
Mr Albanese has refused to confirm the details of the submarine deal, but leaks from the UK and US suggest Australia will acquire a fleet of British-designed vessels.
Beijing responded to the reports with a warning from Chinese Foreign Ministry spokeswoman Mao Ning, who said the deal posed "serious nuclear proliferation risks" and would undermine peace and stability in the region.
"We urge the United States, the UK and Australia to abandon the Cold War mentality and zero-sum game, faithfully fulfil their international obligations and do things that contribute to regional peace and stability," she said.
The submarines Australia is expected to acquire, known as the SSNR, are in the design phase, and it will be years before they are operational.
In the meantime, reports suggest Australia will purchase several US Virginia-class submarines as a stopgap measure in the early 2030s.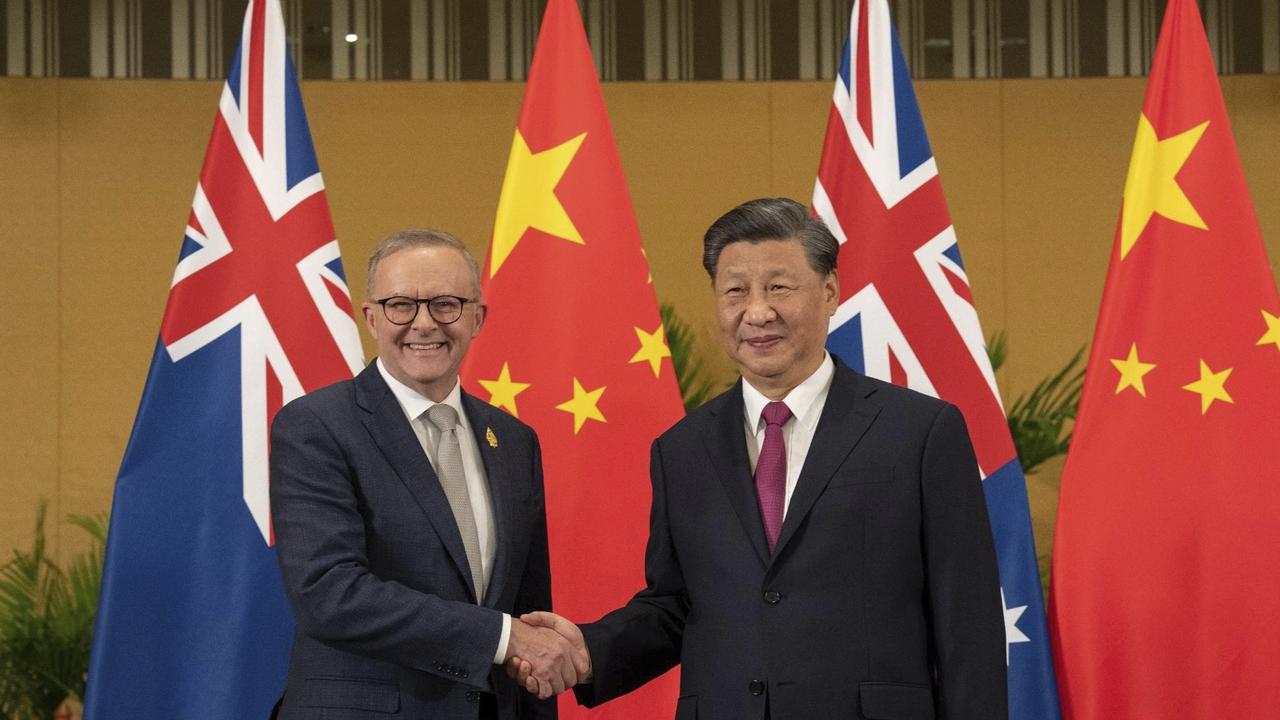 Australia would become the seventh country in the world to operate nuclear submarines, which the government has said will use nuclear propulsion but not be equipped with nuclear weaponry.
Opposition foreign affairs spokesman Simon Birmingham dismissed China's criticism as "disingenuous and hypocritical" on Friday.
"It has been China in recent years driving significantly their growth in their military assets and their military capabilities," the senator told Sky News.
"For them off the back of that to then somehow make accusations that Australia is engaging in a militarisation of our region, that is profoundly untrue."
Acting Prime Minister and Defence Minister Richard Marles also declined to confirm the details of the acquisition but described it as "a really big step for the country".
"This is the biggest step forward in our military capability we've had since the end of the Second World War," Mr Marles told Nine.
"There is nothing which gives any adversary a second thought more than a capable submarine, which is why it is so important that we are bringing to bear this capability in the future.
Mr Marles credited the work Peter Dutton — his regular sparring partner on Nine's Today Program and the former defence minister — did to get the AUKUS deal off the ground before the former Morrison government inked the pact in 2021.
Mr Dutton said the nuclear submarine acquisition plan was in the best interests of Autsralia Australia.
"It is important for Australia to take a bit of a lead because we are in the middle of any impending war that comes," he said.
Source: Herald Sun