Ahead of Anthony Albanese's trip to the United States next week, a new report from Reuters has revealed that Australia is set to purchase five Virginia class nuclear powered submarines over the next decade as part of the AUKUS agreement. The government is still yet to confirm the report.
Anthony Albanese has finally confirmed politics' worst kept secret: he'll be meeting with both Joe Biden and Rishi Sunak next week ahead of an expected nuclear submarine announcement.
The Prime Minister on Wednesday revealed he would travel to the US for bilateral talks with the President next week following his trip to India to meet with Narendra Modi.
He refused to say why despite speculation he would be heading to San Diego for a joint announcement from the AUKUS partners about the path forward for Australia to build nuclear submarines.
After reporting from both the US and the UK confirmed the meeting, Mr Albanese conceded his travel reasons when asked by a reporter in Ahmedabad.
But he would not say if reports from Reuters that Australia could buy up to five US Virginia-class nuclear submarines as a stopgap measure were accurate.
"Well, I'll be making further comments about specific proposals at the appropriate time, but I can confirm that on Monday there will be a meeting of the AUKUS partners, between myself, President Biden and Prime Minister Sunak," Mr Albanese said.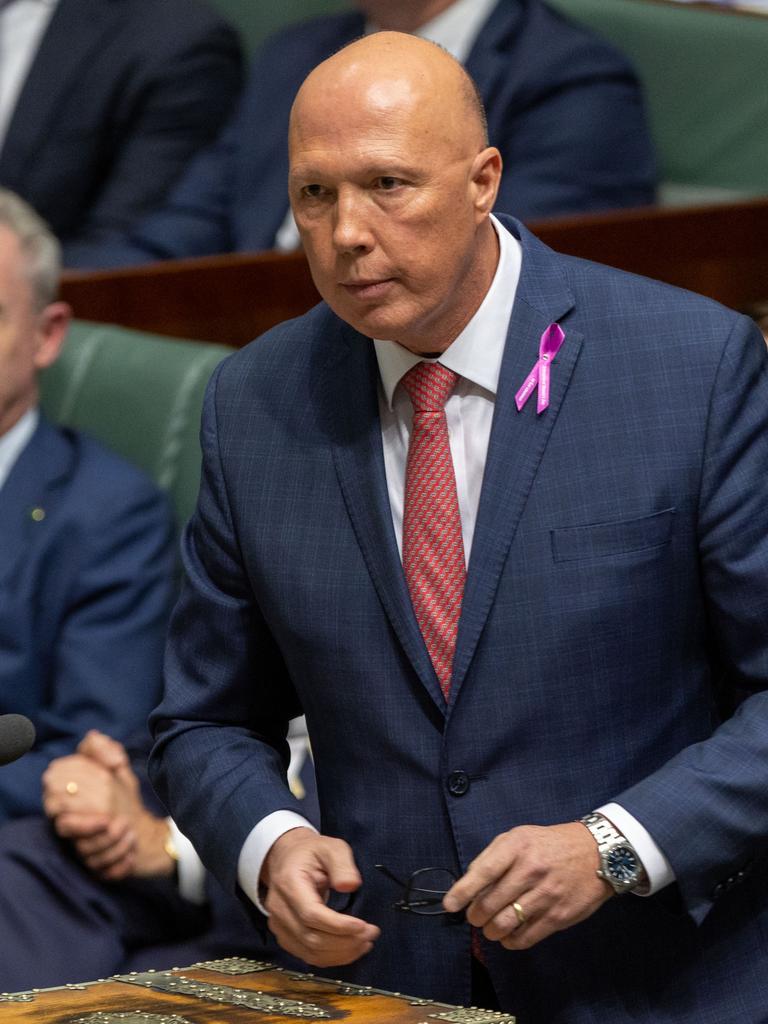 Later, back in Canberra, both Acting Prime Minister Richard Marles and Opposition Leader Peter Dutton paid tribute to Scott Morrison for his work in establishing the AUKUS alliance.
"I would like to acknowledge (Mr Morrison) and (Mr Dutton) because we know this is a bipartisan moment of huge significance to our country," Mr Marles told the chamber.
"It is difficult to overstate the step that, as a nation, we are about to take."
Mr Dutton followed, also paying tribute to former prime minister Morrison, "without whom AUKUS would not have been a reality".
"From the very first day of discussions, it was to achieve capability for our country which would underpin the security that we require in the current age in our region, and for generations to come," he said.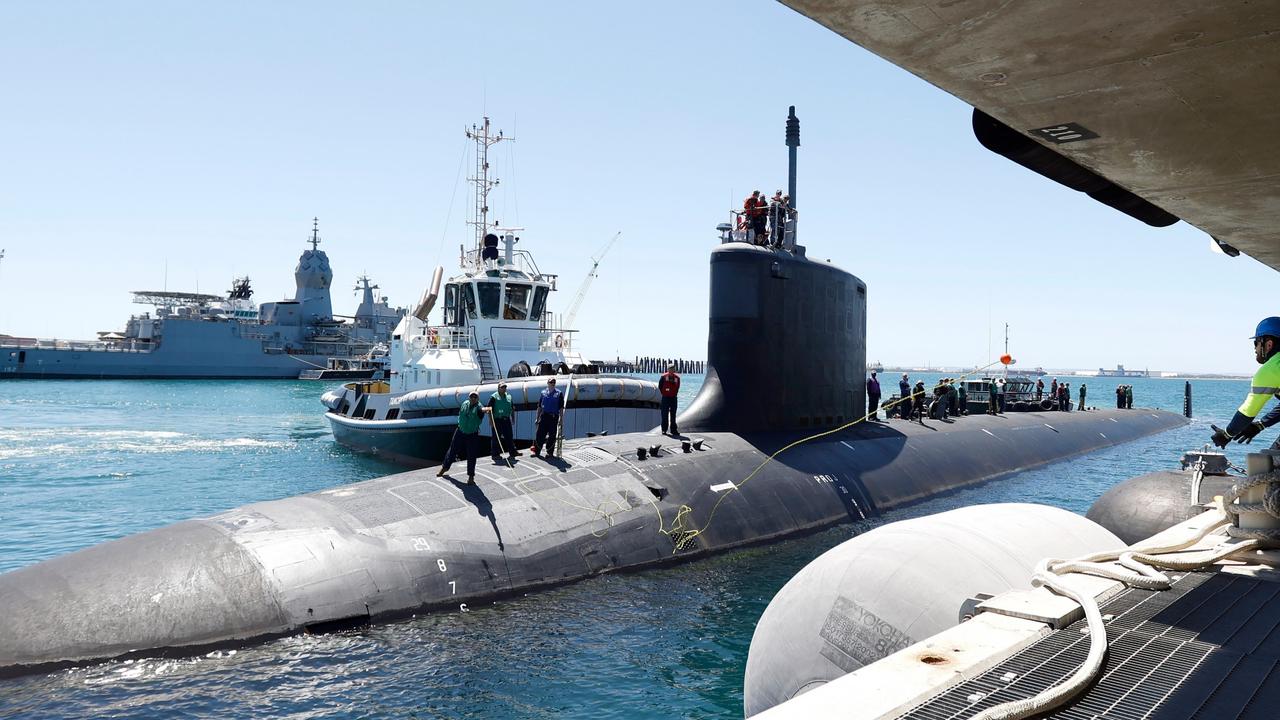 Australia will purchase up to five US Virginia class submarines next decade, Reuters is reporting, to bridge the capability gap until its own vessels can be built.
According to Reuters, Australia is expected to buy up to five US Virginia-class nuclear powered submarines next decade to operate until Australia has built its own vessels.
One source told Reuters at least one US submarine will visit Australian ports in the coming years, until the late 2030s when the new class of submarines becomes operational.
Two other sources said that after annual port visits, the US would forward deploy some submarines to Western Australia by 2027.
At the start of the 2030s, Australia would purchase three Virginia-class submarines and have the option to buy two more to bridge the nation's capability gap until Australia can build its own.
While in San Diego, Mr Albanese is also expected to hold one-on-one talks with both leaders.
Mr Albanese remained coy on which model the government had chosen for the nuclear submarines but multiple media outlets reported on Thursday the vessel would be UK-designed with US-technology.
The Guardian UK is reporting Mr Sunak has told his ministers to expect a "positive" outcome from the meeting.
Multiple sources told the UK masthead that British-designed nuclear submarines will be used in Australia, but they expect US technology to be used "heavily".
In designing a next-generation submarine, UK sources said the expectation was to build off the existing Astute submarine design.
Opposition leader Peter Dutton, the last defence minister in the Morrison government, has been pushing for Australia to acquire submarines from the US.
Mr Dutton last week said he had received advice during his time as defence minister that the UK did not have the production capability to support both an Australian program and its own.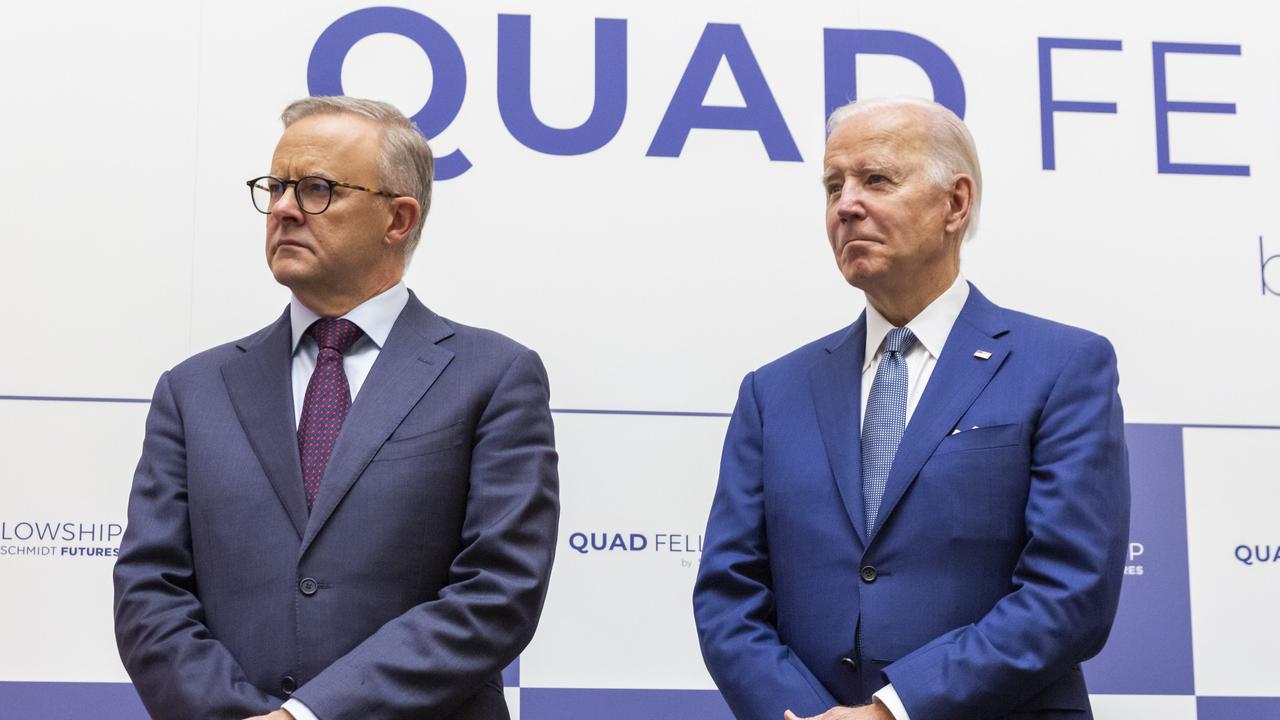 British high commissioner to Australia, Vicki Treadell at the National Press Club on Wednesday said Mr Dutton's comments were not helpful, nor did she agree with them.
She said she had spoken to Mr Dutton on Tuesday night and told him.
"He is commenting on an outcome that he doesn't yet know," she said.
Pressed as to whether it was inappropriate for him to do so, Ms Treadell said there was "a lot of speculation" in the lead-up to the AUKUS announcement.
"Everyone is entitled to speculate. I was simply pointing out that I did not think such expressions were helpful in what is a genuine trilateral partnership started under his government."
Opposition foreign affairs spokesman Simon Birmingham on Thursday said Mr Dutton's comments had been taken out of context.
"He indicated that he thought a mature design was a safer and more certain prospect in terms of the delivery, successfully, of those submarines than a new boat design would be," he told ABC Radio.
"But he also made it clear that we will support – as a Coalition – whatever process and decision the AUKUS task force has landed at, and that the government has agreed with the US and the UK.
"We recognise the importance of bipartisanship in this.
" … When it comes to any type of shipbuilding exercise, a mature design historically will provide you with greater certainty in terms of lowering the risks of cost or time issues during that process."
Source: News.com.au