To her friends and family in the Chilean capital of Santiago, 25-year old Silvana Garrido was a radiant, happy and beautiful woman full of life and love for her three-year-old daughter.
They were immediately suspicious when they were told that she had died by suicide.
"From the first instance, her family and closest friends believed it was a femicide perpetrated by her partner," says Francisca Millán Zapata of AML Women's Defence, who represented Ms Garrido's family in court.
Ms Millán Zapata says that the police and prosecutors did not take the concerns of Ms Garrido's family and friends seriously, instead opting to believe the version of events put forward by the victim's ex-partner, Fernando Flores.
The family had to "fight ruthlessly" for four years to achieve justice, she says. But in April 2023, Fernando Flores was found guilty of pushing her to her death from her 23rd-floor apartment. He was sentenced to life in prison.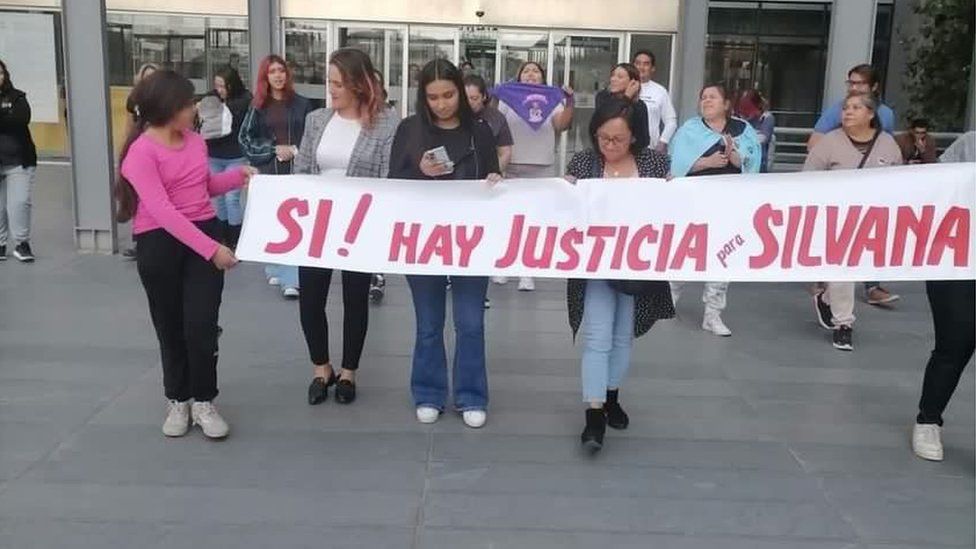 The crime was classified as a femicide, which under Chilean law is defined as the murder of a woman by her partner or former partner.
Not only did Fernando Flores get a tougher sentence because the murder was ruled a femicide, but under Chile's new Reparation Law for Victims of Femicide, Ms Garrido's daughter will qualify for financial support.
The girl, who is seven now, is eligible to receive a monthly state allowance of 160,000 Chilean pesos ($200; £160) until she is 18 years old.
The law was passed in April, and is one of the most comprehensive legal measures in Latin America to support relatives in a region with some of the highest femicide rates in the world.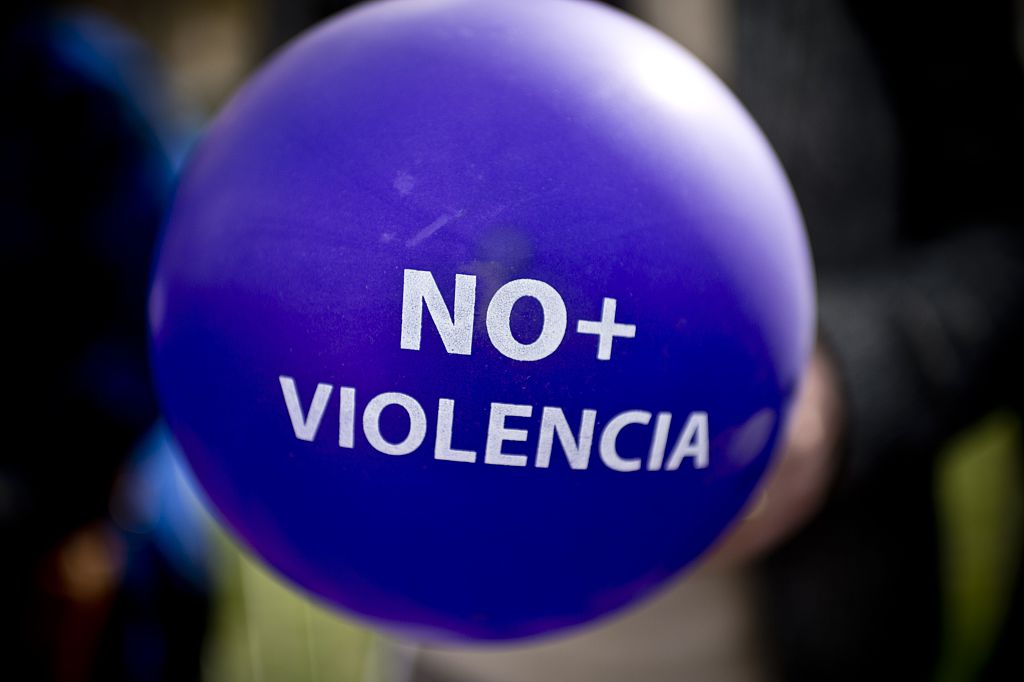 Danitza Pérez Cáceres, the executive director of Abofem, a Chilean network of female lawyers that specialise in gender rights cases, says the reparation law sets an important precedent in Latin America.
"This is the first [which provides for] a permanent state allowance for the affected child," she explains – but warns it remains to be seen how it works in practice.
Chile's Minister of Women and Gender Equity, Antonia Orellana, says that the law was brought in to lend support to children whose mothers have been killed by their partners, leaving the child with no mother and a violent father behind bars.
Minister Orellana says the aim is to go further than just providing financial aid – and to recognise violence as a structural problem.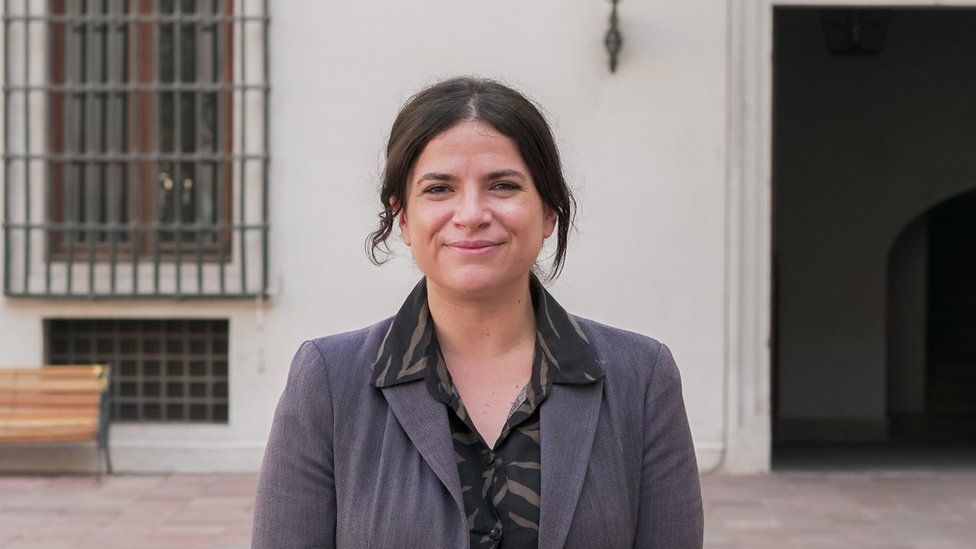 She insists that the problem is wider than the approach which the justice system has typically taken in femicide cases, focussing on "a victim and an aggressor".
According to Minister Orellana, the core focus of the law is to protect children's wellbeing and to break the cycle of violence, which can see children of aggressors turn into violent adults.
"The most effective measure in the long-term is avoiding the intergenerational transmission of violence," she argues.
As well as an allowance for the children of murdered women, the law also grants employment protection to survivors of attempted or frustrated femicides.
And under the new provisions, family members are offered priority access to social services, such as psychological counselling and support.
Ms Orellana hopes that lawmakers will also pass a bill aimed at preventing femicides and abuse. The Right For A Life Without Violence law, which is backed by the Ministry of Women, seeks to strengthen the institutional support offered to women to help them escape violent circumstances.
She believes that the number of femicides can be reduced, but in her view gender-based violence is a global challenge – not restricted to Latin America.
In the meantime, the monthly allowance which the daughter of femicide victim Silvana Garrido will now receive is welcomed by her family.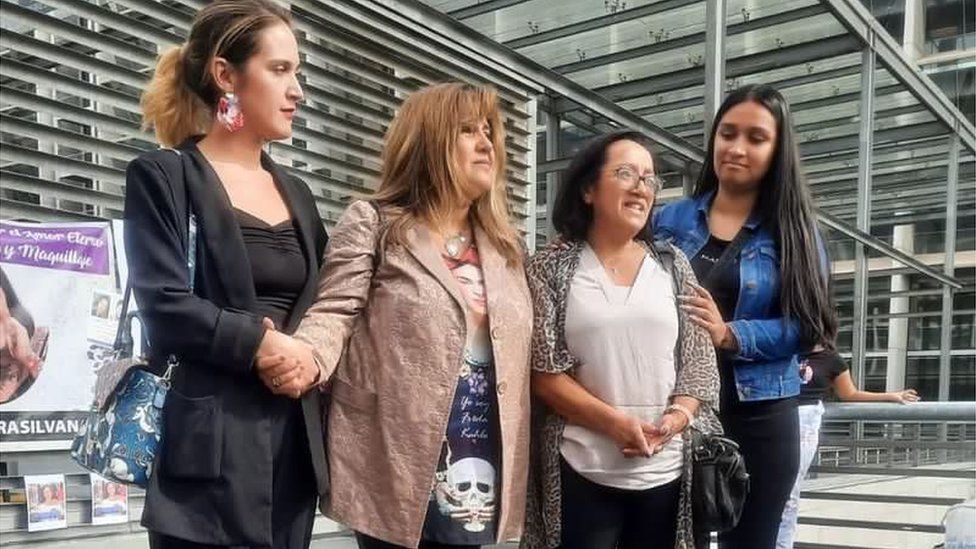 The girl is being looked after by her grandmother and her aunt, Brenda Garrido – the two women who led the fight for justice for Silvana Garrido.
"It's a support. Even though with today's inflation it's not that much, it does help," Brenda Garrido says.
"The institutions failed my sister, the state failed her, we said it [her death] wasn't suicide and they didn't listen. So I think this is something good for my family."
Silvana Garrido's Instagram page is open to the public and has become a space of memory and activism for femicide victims.
Before her death, Silvana Garrido had posted dozens of selfies with her daughter, laughing at the app's humorous filters, with heart emojis dotted across each image.
Brenda Garrido smiles when she thinks of her sister: "She was full of joy, and was the best mum in the world."
"Her daughter is just like her, they are like two peas in a pod."
Source: BBC