For sun in winter, value for money, less jet lag, few tour groups, and an outstanding diversity of landscapes and experiences, it's hard to beat South America. From celeb-magnet beach towns in Brazil to coffee-region haciendas in Colombia to Amazonian lodges in Ecuador to heli-hiking in Chile to top-value wine regions in Argentina—not to mention the Galapagos Islands and Patagonia—South America doesn't get old. The following reviews show you what's possible when you plan your trip with a Trusted Travel Expert for South America. Here's what it means to get a WOW trip.
---
Colombia: "Incredibly varied landscapes…fresh and delicious food everywhere…warm locals willing to share their stories…"
"Colombia is a beautiful country with incredibly varied landscapes, amazing agricultural bounty (mostly done by hand—saw only one tractor the entire time), wonderfully creative, fresh and delicious food everywhere, and warm locals willing to share their stories.
Boris arranged activities that we either wouldn't have been able to do on our own or wouldn't have been the same. They turned out to be some of our favorite experiences. For example, we toured two different poor neighborhoods in Medellin with Spanish-speaking neighborhood leaders involved in the graffiti art transforming the neighborhood. It was fascinating to see these communities up close and to hear their stories of the violence and hopes for the future.
Another favorite experience was visiting very different markets used by locals. First, Paloquemao in Bogota—very clean, well organized, items from produce to meats/fish to home goods and flowers, beautifully presented. That was in contrast to the Barzuto market in Cartagena, where we seemed to be the only tourists navigating the dirt floors, tight winding walkways though makeshift stalls, fish and meat sitting in open hot temperatures with a French chef shopping for our cooking lesson (we only bought produce there). It was a sight to see!
Finally, we would not have known about some amazing restaurants we visited for lunch that were not even in our itinerary. One of those restaurants, in Bogota, didn't even have a sign out front, but our guide knocked and was welcomed in. Our hotels were all wonderful and a welcome respite at the end of every day. Most outstanding were the Four Seasons Casa Medina in Bogota, Hacienda Buenavista in the coffee region, Villa Playa Tayrona, and Casa San Agustin in Cartagena.
Our guides were wonderful and really added to our experience. They were intelligent, interesting and informative. It's a gift to get to spend time with a local, get to know them and share details about our lives. We gain a better understanding of a country and its people with a guide rather than just crossing tourist sites off a list." —Tracy Reller
Brazil, Argentina, Chile, and Uruguay: "Desert, city, jungle, beach, pampas all in one fantastic itinerary…"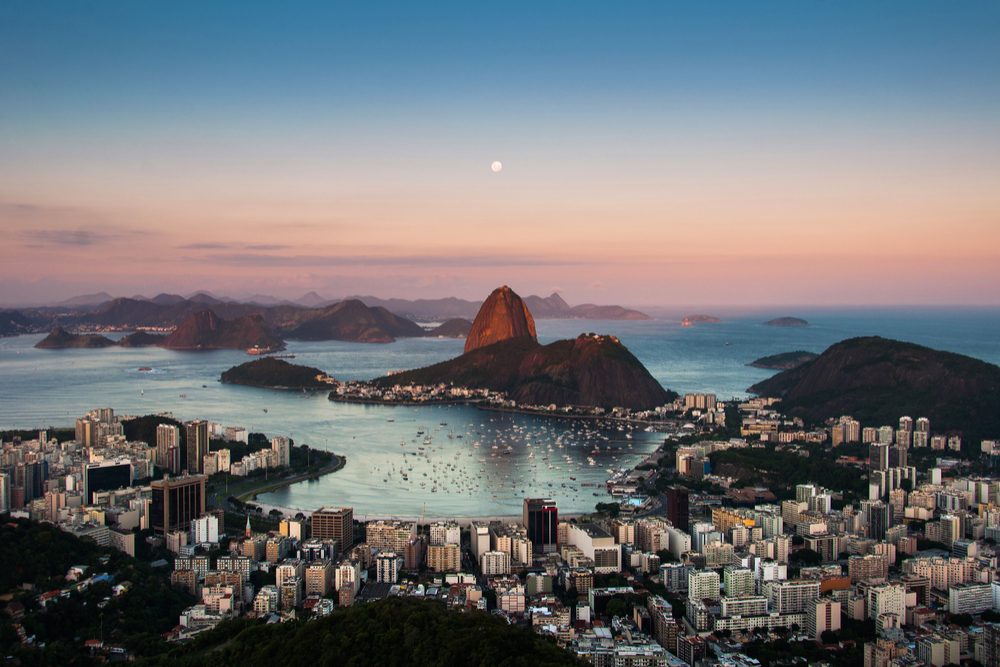 "Desert, city, jungle, beach, pampas all in one fantastic itinerary. My husband and I spent a month sampling the wonders of Chile, Argentina, Uruguay and Brazil. Paul organized a great itinerary with activities, free days and travel days that went seamlessly. Plus, we had a surprise WOW Moment—an anniversary boat trip to one of the most beautiful beaches in Brazil.
Paul took great care of us, including checking us in for our flights and having the hotels print our boarding passes. He made restaurant recommendations and reservations for us. His hotel choices met all the needs we requested. The activities were varied, interesting, enjoyable, and perfect for two people in their 70s." —Sandra Southwick
From Peru's Lake Titicaca to Bolivia's Salt Flats: "A truly spellbinding experience…"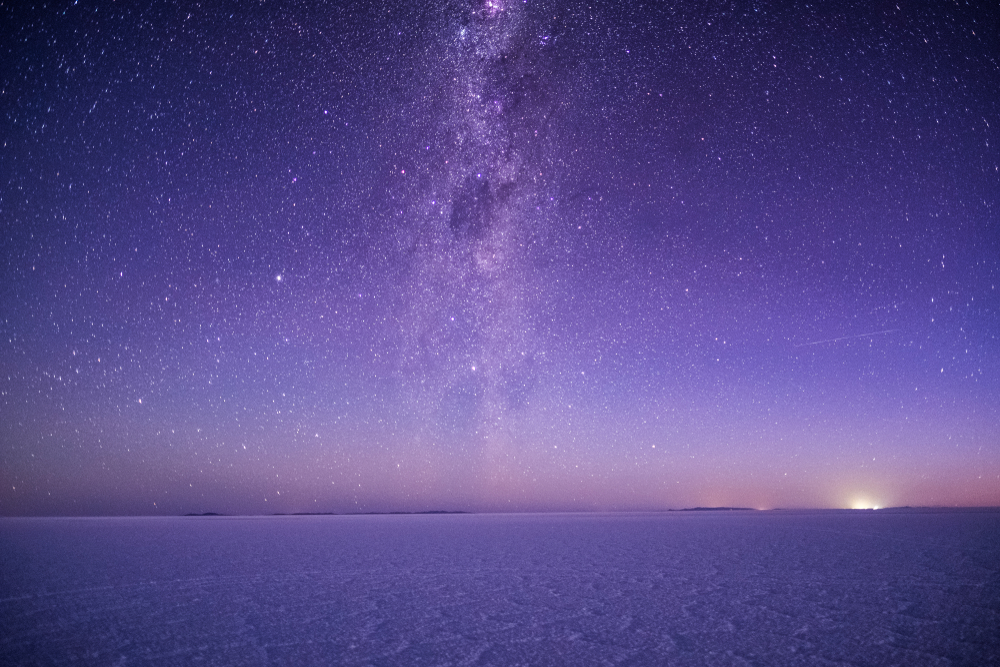 "Our trip was amazing—from visiting the salt flats to checking out a silver mine, boating on Lake Titicaca, visiting cathedrals and museums, eating delicious foods, and meeting wonderful people.
We were delighted from start to finish with Marisol and Mark's exceptional advice and service, and a big thank-you to Wendy for the WOW Moment: The unobstructed expanse of the isolated salt flats make star-gazing on the Salar de Uyuni a truly spellbinding experience, as the full breadth and immensity of the night sky can be observed and appreciated with the telescope provided or with the naked eye. Located at altitude with almost no light pollution thanks to a sparse population, the Salar de Uyuni is one of the best places to stargaze in South America." —Dominique Tran may think based on past history, Colombia was very safe…"
"Contrary to what people may think based on past history, Colombia was very safe. Our trip started in Bogota with an easy direct day flight from New York. Three nights there allowed us to explore the city, its food, and the amazing gold museum. Boris arranged a private art tour which included access to a private opening of the works of the famous Colombian artist Jim Amaral, where we met him and his more famous wife Olga de Amaral. For a change in pace, we then spent a night in Villa de Leyva, a national heritage site with a stop in Zipaquira to see the spectacular underground salt cathedral.
Next stop was Medellin, with visits to Comuna 13, with an understanding of conflict and cacao, and a visit to a large orchid collection. Four nights in the coffee country, staying in a wonderful hacienda, allowed us to explore that area, including a rafting trip, a visit to a coffee plantation, and a day out with an excellent birding guide. The final stop was Cartagena where we stayed in the Casa San Augustin in the middle of the old city; great for walking around the old areas with activities such as a rum and chocolate tasting, a private cooking class in one of the best restaurants, and a salsa dancing lesson. An easy 5-hour direct day flight took us back to New York. Colombia is a country well worth a visit—even though it does not seem to be on the radar screens of many of our acquaintances—and Boris and his team are a great asset for organizing a diverse and interesting trip." —Tony Ford-Hutchinson
Ecuador's rainforest and the Galapagos Islands: from swimming under waterfalls to snorkeling with sea lions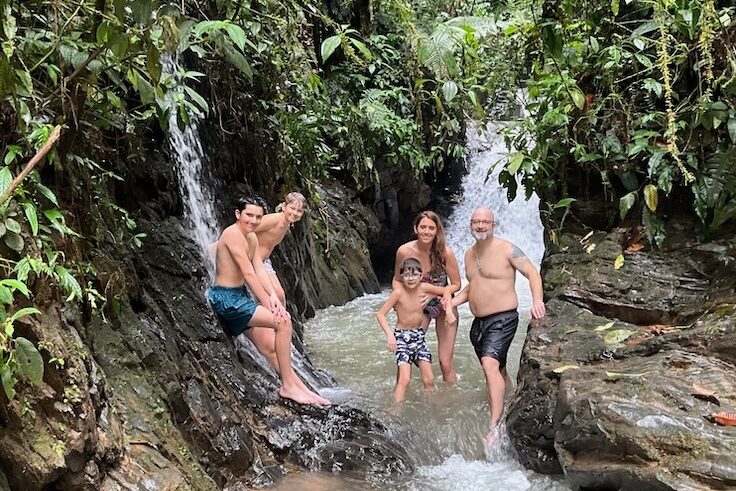 "Mashpi Lodge is an amazing destination. The 3.5-hour drive is a bit daunting, but the destination is well worth the travel time. We traveled with our son, his wife, and their three boys, ages 13, 11, and 7. We asked Allie to arrange for a private guide for our family of 7, and she was very happy to set this up. Mashpi is in the cloud forest, which proved to be a wonderful experience for each of us. The lodge is beautiful and fits seamlessly into the area, while providing lovely, spacious rooms and an extremely comfortable experience. The food was outstanding. Anderson, our guide, is a former researcher at Mashpi who changed his focus to guiding several years ago and was knowledgeable about the entire area. Our first hike took us to the Life Center, where we were mesmerized by the bird life, including beautiful toucans and parrots. Our oldest grandson is not fond of butterflies. But Anderson took him aside and gradually introduced him to the butterfly enclosure. When Anderson asked if we would like to hike in a river, we pictured a calm stream. However, we have wonderful memories of hiking in a fast-moving river where our son and his family swam under a waterfall. The highlight was when Anderson decided to venture out our last night during a heavy rain to fulfill our grandson's dream of seeing a glass frog. At the last minute Anderson located this elusive frog, and everyone got to hold it. We only had two nights at Mashpi, and would perhaps suggest another night, but we were busy every minute and have lasting memories of Anderson and the lodge.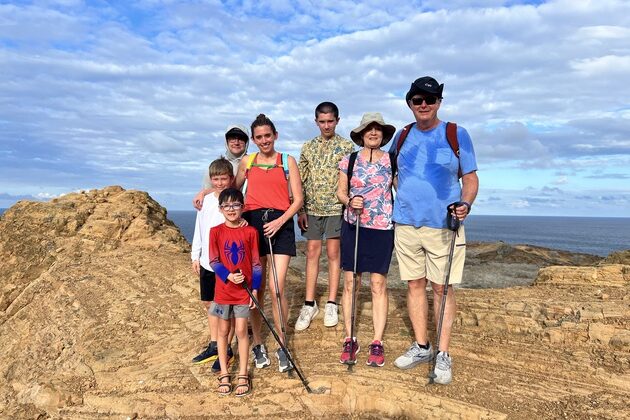 Soon we were back in Quito and boarding our flight for the Galapagos. We boarded the Theory, with a capacity of 20 passengers. Traveling with 3 active grandsons, I was a bit apprehensive about this smaller ship. Would our grandsons have enough room to expend their energy? Never fear, the Theory met and surpassed every expectation. Our trip was during spring-break time, and there were three other families on board, two of which were multi-generational, like ours. There were an additional three children, all within our boys' age range. We saw all of the highlights, blue- and red-footed boobies, frigate birds, marine and land iguanas, and the huge tortoises. We snorkeled with the sea lions as we looked down to see our guides, and the ship captain, swimming behind white-tipped sharks and using their video cameras to take photos. One highlight was when our guide spotted orcas from our panga (zodiac) and we followed them, along with the other pangas, for about half an hour, racing through the blue waters of the Pacific.
Hiking, snorkeling, kayaking, paddle boarding, and just relaxing on the beaches of the Galapagos archipelago filled our days. Again, Allie arranged for Pepe, our private guide, and he made sure we "did it all." Our son is trained as a chef, and he raved about the delicious food, asking the Theory chef for several recipes. The six children on board quickly befriended one another, and one night declared there would be a "kid's table" at dinner.
I have used WOW travel planners for Spain, Morocco, Australia, South America, Montana and Wyoming, Norway, and other destinations. All have been very approachable, great listeners, and planned trips for us down to the last detail. Allie did the same for Ecuador, with Mashpi and the Galapagos. Thanks for the memories, Allie!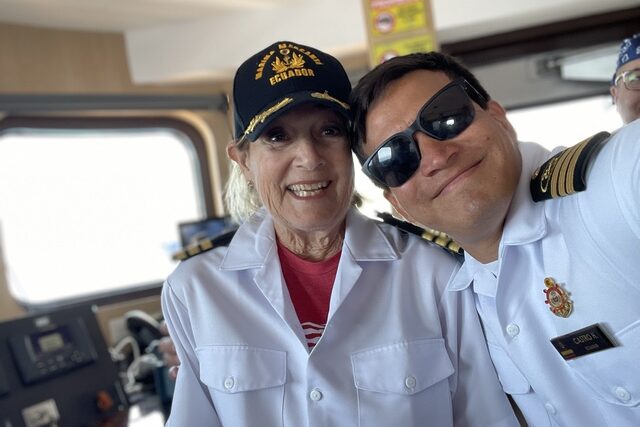 By the way, since I had used a number of WOW travel planners, we were eligible for a WOW Moment. It was so exciting when the captain invited us to the bridge for a special visit. There were appetizers and a toast. The captain had some props for the children to wear and captain's gear for the rest of us." —Peggy Schuemann
Peru and Machu Picchu: "We didn't encounter unmanageable crowds anywhere…"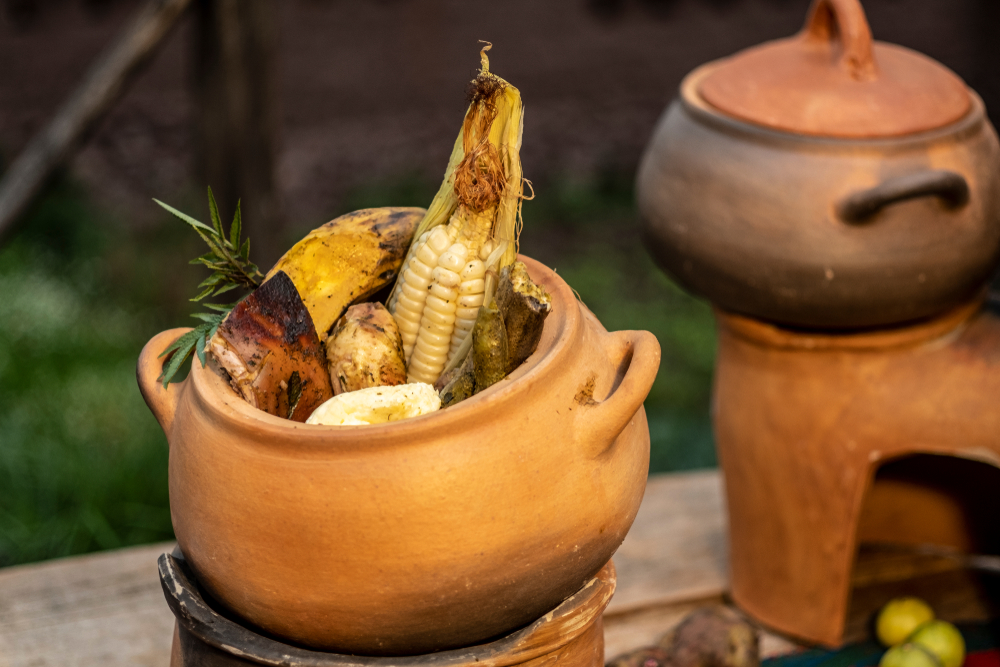 "From Lima to the Tambopata Reserve in the Amazon, from Arequipa to Colca Canyon, from Cusco to the Sacred Valley to Machu Picchu, we were spellbound by the warmth of the Peruvians and the beauty and diversity of the terrain and climates throughout the country. We didn't encounter unmanageable crowds anywhere—in fact, we were pleasantly surprised by the tourism levels, even at Machu Picchu and in Cusco. We are thrilled that we worked with Marisol and her team to plan this fantastic trip.
A definite highlight was our day exploring the 'real' Sacred Valley. The time spent with Maria and her family was priceless. From dancing with her parents to walking the Andean hills with her llama, from a spiritual ceremony thanking the gods to plowing the field with bulls, from sharing a lovely lunch made from locally produced ingredients to an in-depth demonstration of their textile artistry, we felt humbled and honored to have been offered a glimpse into their daily lives.
Another highlight was our WOW Moment in Ollantaytambo. On an organic farm, we learned the traditional Inca cooking technique of pachamanca and savored the delicious al fresco lunch while admiring the snow-capped peaks of Mount Veronica. Thank you, Wendy, for a delightful experience!
We are immensely grateful for all that we experienced on this trip and owe a huge 'thank you' to Marisol for helping us create such impactful memories." —Molly O'Neill-Emmi
Argentina's Bariloche and Salta regions: "The scenery was unbelievably gorgeous…"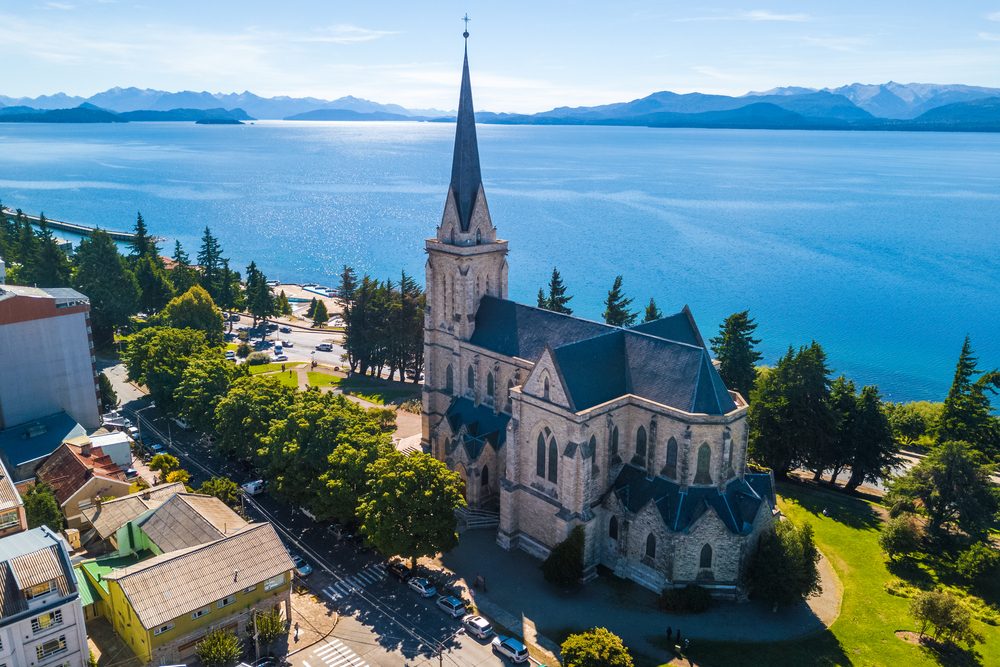 "We chose Bariloche and the Salta region to see a wide range of landscapes, as well as to have exposure to indigenous culture in the Northwest. We stayed four nights in Bariloche and enjoyed terrific hiking and a variety of lake views. We loved staying at the Aldebaran, away from town and in a beautiful setting. Flying north to Salta for 11 nights, we stayed in four different communities (Purmamarca in Jujuy Province, and Salta, Cachi and Cafayate in Salta Province). Although the trip involved some long drives, the scenery was unbelievably gorgeous and the landscapes totally engaging.
We had a fabulous evening in Salta enjoying a local peña (not a typical tourist show); visited three different weavers (including a very special visit at Tejedores Andinos); indulged in three lunches at different vineyards; had other amazing meals and wines in beautiful settings; and visited three museums that are among the most unique we've ever seen. Working with Jordan and Krista is an absolute pleasure: They have fabulous local contacts, and each of our two guides greatly enhanced our understanding of Argentina as well as made certain we were always comfortable and pleased with our activities." —Rhoda Schulzinger
Patagonia: From cruising past glaciers to hiking in Torres del Paine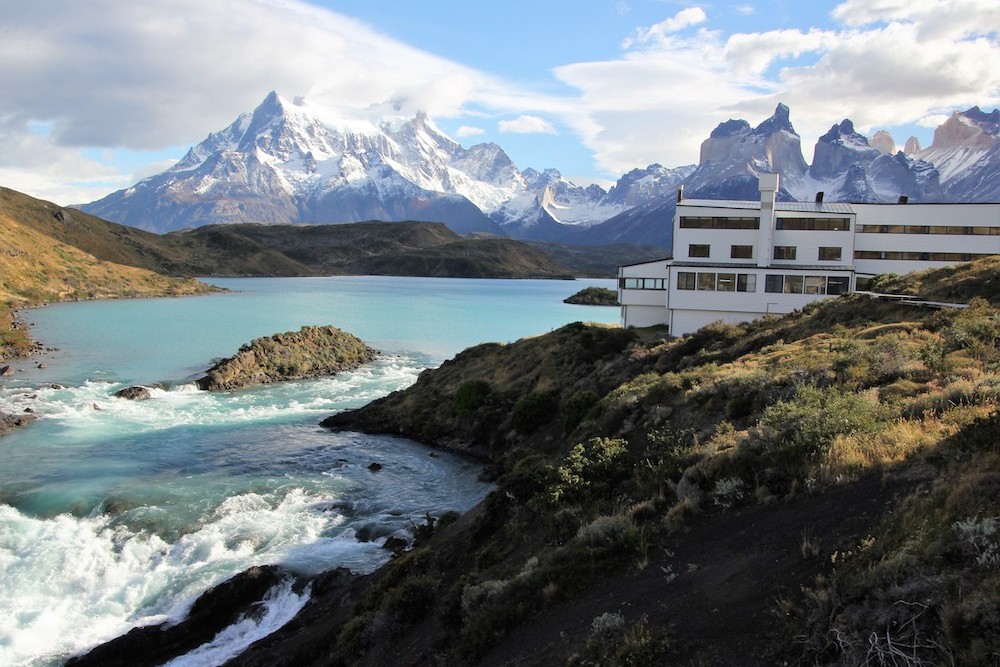 "Our trip to Patagonia was incredible. A couple of days in Buenos Aires was a great way to break up the long travel and a treat to explore an interesting, colorful city with our guide, Claudio. Tom's suggestion to spend four nights on a small ship exploring the glaciers of the Beagle and Drake channel was spot on. We loved adventures in the zodiacs every day, as well as amazing guides and very good food.
The highlight of the trip was Torres del Paine. The most beautiful place we've ever seen. So glad we stayed at Explora, with the best view in the entire park, fabulous guides to take you hiking, and great food and service!" —Carrie Lazarus
The Galapagos Islands: "It was simply mind-boggling how many amazing animals we saw up close…"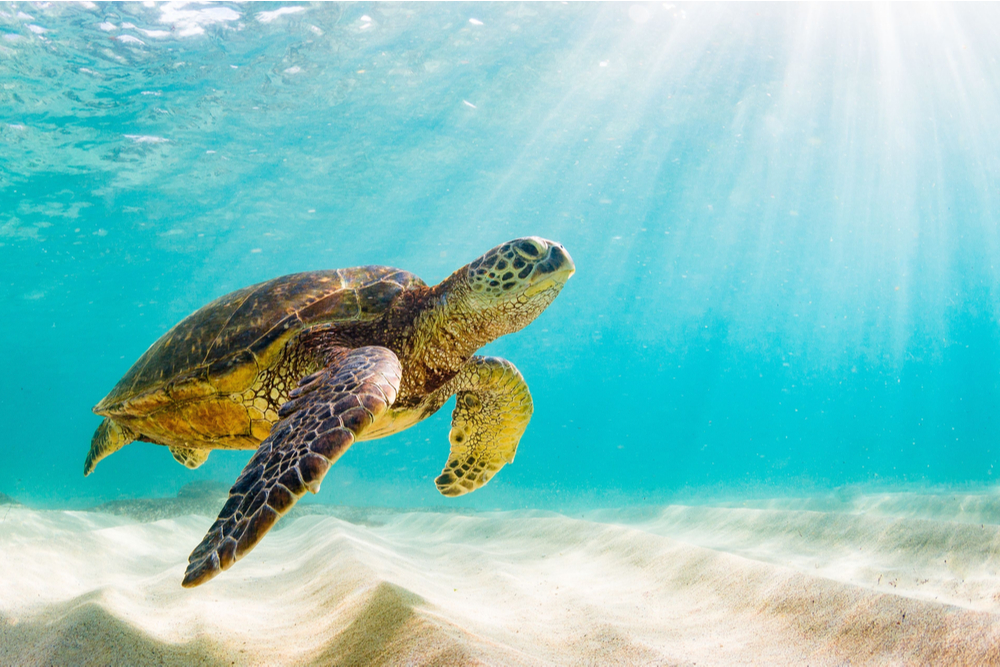 "My family of four (two parents, 10yr old, 12yr old) took a one-week Galapagos cruise aboard the Elite. Allie planned the trip. EVERY aspect of the journey was incredible, and none of us wanted to leave.
We are so happy Wendy linked us up with Allie. Allie was essential to helping us sort through the blizzard of options (land-based or boat-based? which of a hundred boats? large or small? monohull or cat? four-day or longer? etc.). She helped us make it perfect.
With Allie's guidance we chose a small boat (the Elite has a 16-person max). Small boats can be rocky, so she steered us toward a catamaran for more stability, to minimize the risk of seasickness. The water was generally smooth, but on one or two nights with bigger waves, we were very happy to have two hulls, especially while watching how tippy the monohulls were. We didn't really think about it beforehand, but being aboard a catamaran allowed for a wider beam and more spacious rooms on board.
The reason to go to the Galapagos is the geological and natural history, so I'll start there. We saw blue-footed boobies, courting frigate birds, gulls, Galapagos hawks (hunting and eating marine iguanas!) and more. We encountered a number of Galapagos tortoises in the wild. In the water, on numerous snorkeling activities, we saw more types of reef fish than I could name, from little gobis and half-inch baby puffers up to tuna. Small sharks skimmed the bottom, oblivious of us. Penguins flashed by, within a few feet, as they hunted, and we actually saw them catching fish. We never sought out sea lions because as soon as we hit the water, they found us, swimming within inches of us in circles and loops, trying to get us to play with them. Pods of sea turtles munched on algae as we floated above, swimming so close to us at times that we actually had to struggle to swim away in order not to contact or disturb them. It was simply mind-boggling how many amazing animals we saw up close.
My 12yr old was captivated by being on a boat and got to know Marcello, the captain, and Rey, the first mate. They let him take the wheel a few times. Both were great with the kids aboard. On the zodiac boats that took us from the Elite to the shore, the guys who drove those boats also let our kids take the helm a couple times. The whole crew was super friendly and seemed committed to sharing their beautiful islands and making sure everyone left having had an extraordinary experience. They all had their specific jobs which they took seriously (it was a boat, after all, so it's all serious at some point), but when they had time, they stepped outside their appointed roles to help guests or to point out interesting things. For example, one of the crew, Francis, snorkeled whenever he could and did a great job enhancing our experience, pointing out hard-to-spot creatures like sea cucumbers or rays camouflaged on the ocean bottom.
One unexpected aspect of the trip was the beauty of the islands. Had we never stepped ashore, the trip would have been memorable just for the gorgeous islands, striking sunsets, impressive vistas, and stunning beaches. I genuinely cannot think of anything that could be improved upon. We badly want to go again, bringing aunts, uncles, and cousins to share this exceptional experience." —John Strachan
Colombia: Cartagena, a treasure on the Caribbean Sea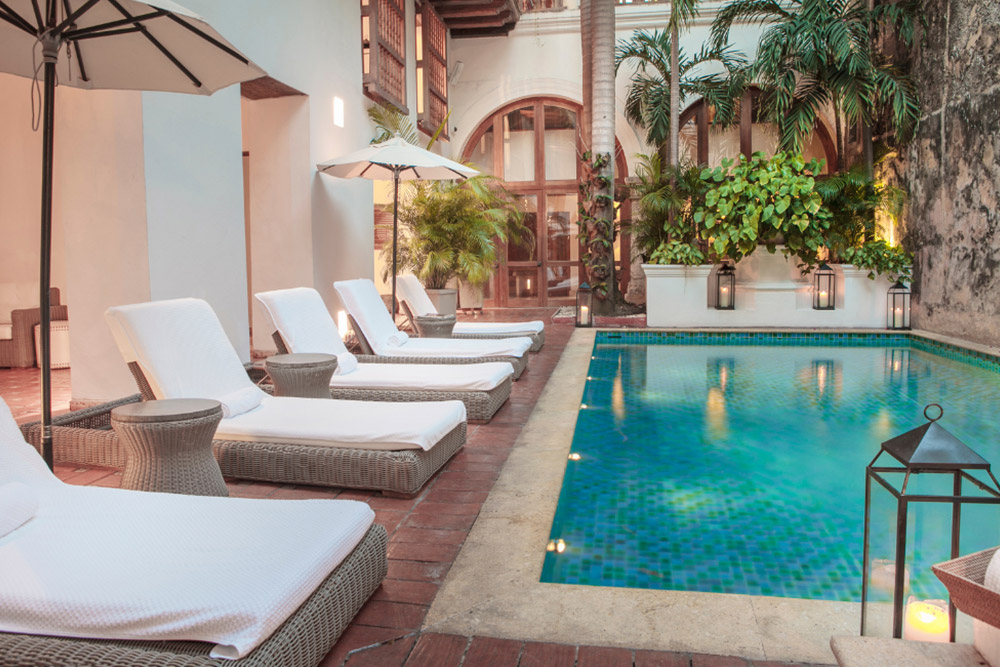 "We were thrilled with our trip to Cartagena from Boris and his team. (1) Everything went flawlessly, and it really was great to have the same guide and driver every day. (2) The hotel (Casa San Agustin) was the most wonderful hotel we have ever stayed in, with the combination of its history, the service, and the design. (3) The restaurants suggested were the perfect combination of unique and delicious. And (4) everyone we interacted with was kind, welcoming, and eager to answer our questions.
I think Colombia is a very special place that has these characteristics itself, but having Boris and his team made the trip just even more special and easy." —Anne Lloyd
Patagonia and Chile's Atacama Desert, including a "private stargazing evening…"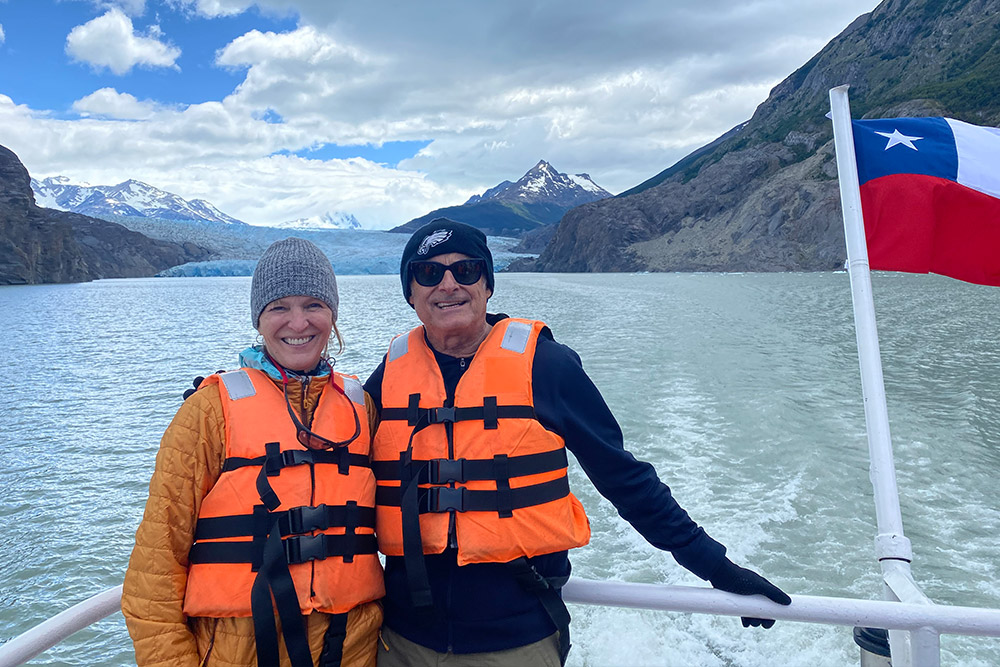 "Tom designed a Christmas/New Year's trip to Chile for our family of six. He rose to the challenge of transporting us down and back up half the length of the continent. He organized visits to both Patagonia and the Atacama Desert, securing rooms at Hotel Las Torres in Patagonia and Explora Atacama. Both were excellent choices for their top-notch adventure staff and boutique experience.
He pretty much had to plan three trips because we originated in San Francisco, New York, and New England, and we had three different time frames. He and his staff handled the transportation logistics smoothly.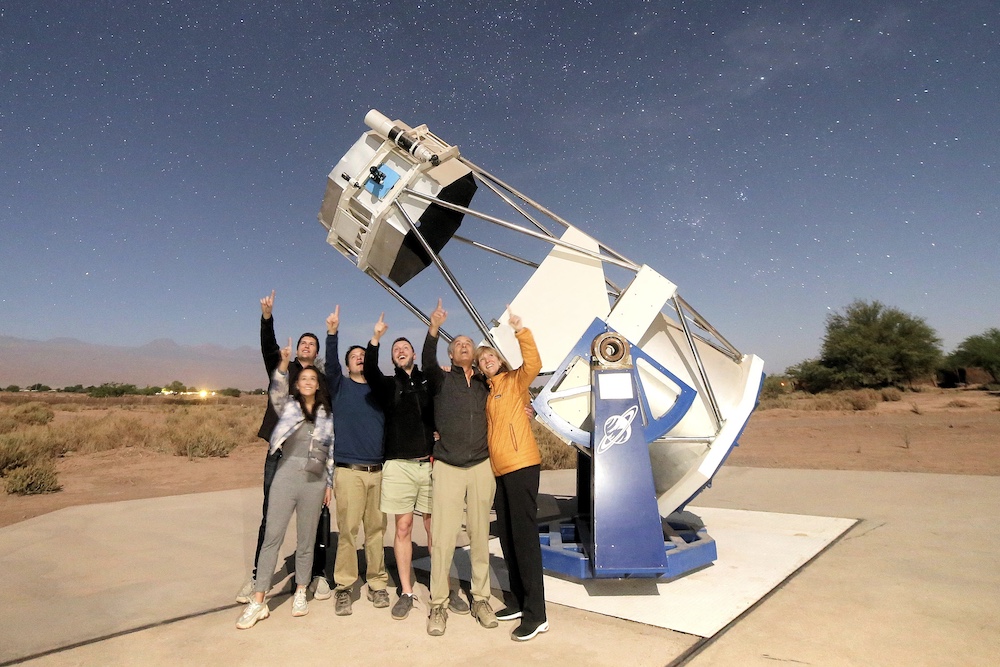 And I'm not just saying this because I'm writing a review for Wendy's WOW List, but the best part of the trip was the Wendy WOW Moment. We had a private stargazing evening, hosted by French astronomer Alain Maury, at his observatory called SPACE (San Pedro de Atacama Celestial Explorations). Above is the photo he took of us in front of one of his telescopes. Plus we have a video he recorded on my son's cell phone where he described what we were seeing on the Sea of Tranquility on the moon—particularly the smudge where the US Apollo 11 landed." —Barbara Schoenfeld
Uruguay and Argentina's wine country: "Hundreds of wineries to choose from…"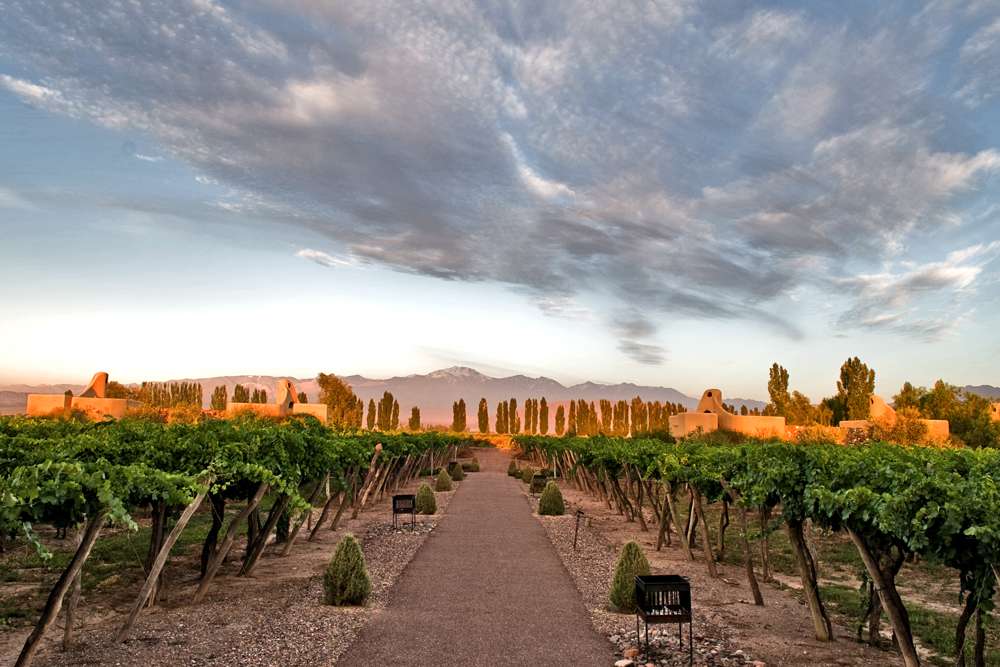 "This was the second time that I worked with Maita and Santiago, and, once again, the trip was everything I'd hoped it would be and more. I started in Mendoza, Argentina, at Cavas Wine Lodge, which is located in a gorgeous vineyard and has gorgeous views from all angles. Santiago arranged for me to go to several wineries, and each was excellent and so much fun! There are hundreds of wineries to choose from, so I was delighted that Santiago found ones that were perfect for me.
Then I flew to Montevideo, Uruguay, and was driven to the absolutely delightful and gorgeous town of José Ignacio. Maita and Santiago had recommended this over Punta del Este, and they were spot on. I never would have found this little town and am now considering buying property there! Santiago arranged very interesting tours to Garzon winery, lunch at Garzon restaurant, where I met Francis Mallman(!), and Pablo Atchugarry's amazing and beautiful art, as well as the must-see Casapueblo.
Maita and Santiago will listen to your likes and dislikes, and what you want out of the trip, and will then create a bespoke itinerary that you will absolutely love! I am already working on a third trip with them." —Susan Cunneen
From Bolivia's Salt Flats to Chile's Atacama Desert: hiking, photography, WOW food…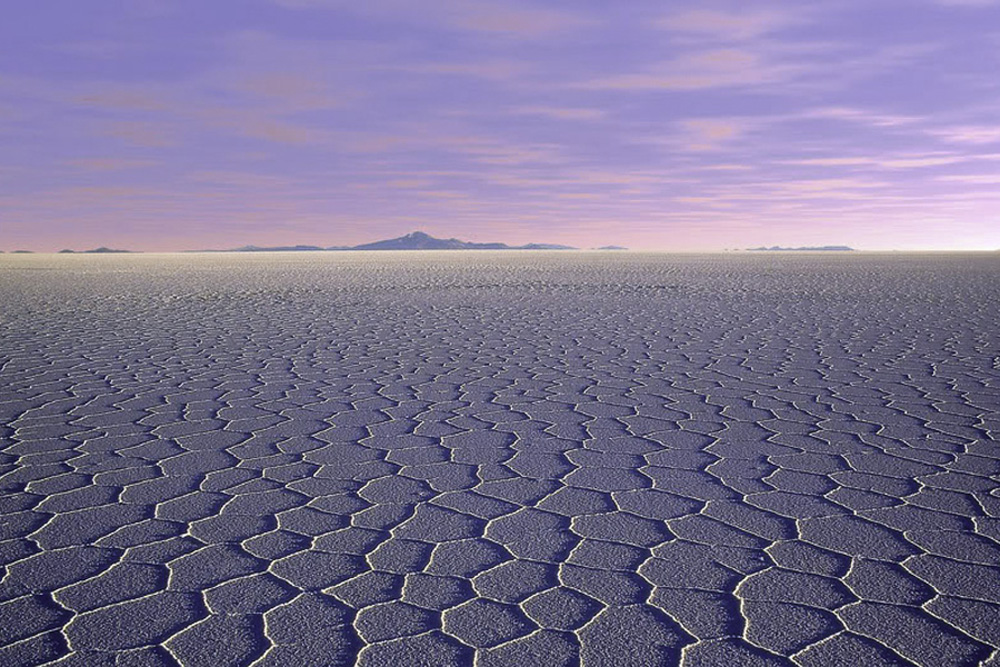 "We just returned from our amazing adventure in Bolivia and the Atacama Desert. Marisol and Mark created a 14-day adventure that catered to each of our individual interests from hiking, food, tapestries, and photo opportunities. Of course, our trip would not have been as enjoyable without our amazing drivers—who somehow got us to each of our destinations and who spotted and stopped so we could photograph foxes, llamas, vicunas, guanacos, viscacha, flamingos, ducks, Suri alpacas, and was always on the ready to stop for an armadillo.
The reservations Mark made for our lunch and dinners highlighted the Bolivian food culture in La Paz—we especially enjoyed Gustu (WOW!), Ancestral (DELICIOUS!), and Ali Pacha (AMAZING!—and this coming from an 'anti' -vegetable' person!). It was fascinating to learn about traditional indigenous life not only through food, but by visiting the Tarabuco market, visiting master weavers in their homes, and visiting Elizabeth's (our Sucre guide) hacienda in Candelaria, where we helped to make a traditional countryside lunch (we are looking forward to making the Sunday soup for our families).
We also enjoyed the stunning views of the Uyuni salt flats. We had a delicious lunch alongside a small patch of water with flamingos, hiked a small island, were mesmerized by the reflections on the water at sunset where we enjoyed a lovely bottle of wine and some treats, and were awed at seeing the sky full of stars twinkling over the salt flats!" —Peggy Murphy
Trekking in Patagonia: "I can't quit showing off my trip photos…"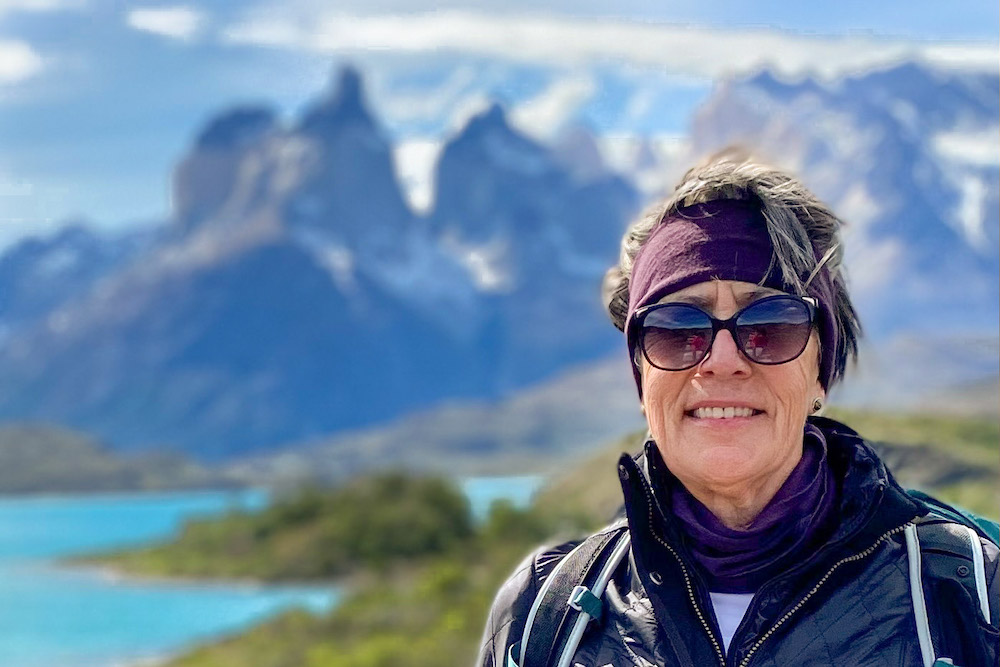 "Since returning from two weeks of trekking in Patagonia, I can't quit showing off my trip photos! Every time I looked, a National-Geographic-worthy photo leapt into my iPhone.
My goal for this trip was to get in as much trekking as possible—specifically, I wanted to see what my improving fitness level would allow me to do and challenge myself to do more but still get home in one piece. Tom's trip suggestions and logistics planning were spot-on, and he was able to secure great private trekking guides in each location of the trip, as I wound my way through Chile and Argentina.
First, Torres del Paine: Oh my goodness, what a location. Scenery, wildlife … it absolutely has it all. Tom suggested that Explora was the most advantageous location to do the sort of trekking that I was interested in, and it was perfection.
My guide for three days, Francisca, was delightful, knowledgeable, and encouraging. On our first half-day trek to view wildlife, we saw everything, including the elusive puma … taking an afternoon nap. We had him all to ourselves for over an hour. On some very long, back-to-back treks over the next two days (Grey Glacier and the French Valley), she and I had some terrific conversations, shared our personal stories, and learned a lot from each other, given our different cultures and generations.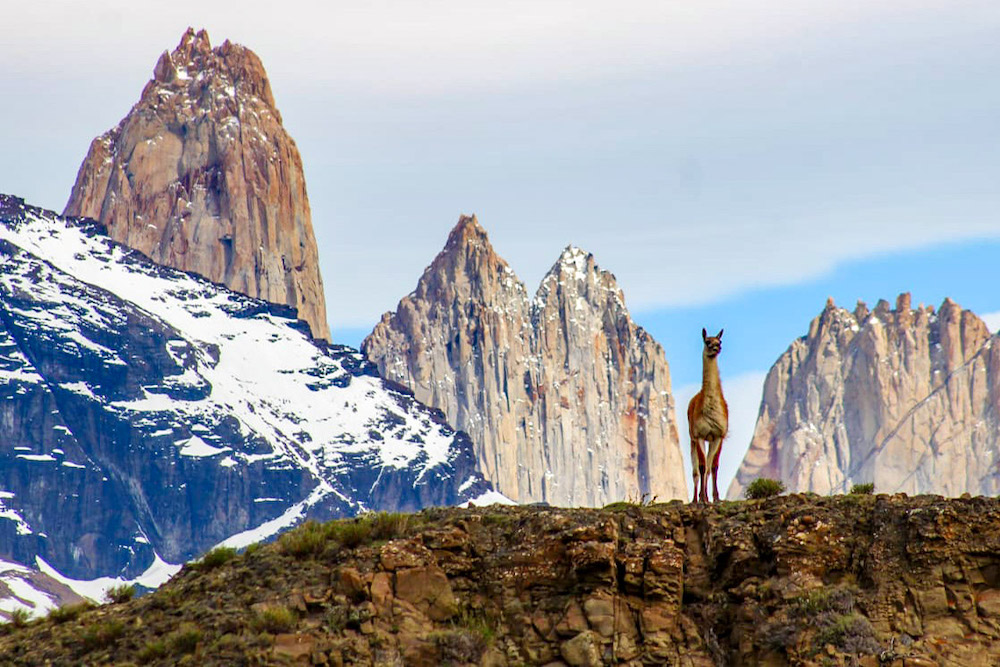 Crossing the border and entering Argentina, I was seamlessly transferred to another guide and driver, Juan and Beto, who showed me some of Argentina's most gorgeous terrain. We hiked to the base of Cerro Torre and the very next day to the base of Fitz Roy. I have to confess I had serious doubts that I could do these hikes, but Juan was very encouraging and guided me through … he took my goal seriously … and I had three gorgeous treks in El Chalten (and sore feet) to show for it.
On our way back to Calafate to view the Perito Moreno glacier, Juan and Beto invited me to share the mate (mah-tay) experience with them—a tradition practiced by all the locals: a warm emulsion of (mostly bitter) local herbs. I was so thrilled to be offered the opportunity to experience it the way the locals do (versus ordering it at a restaurant just to say that I had). I'm pretty sure that Juan and Beto got a kick out of watching the "gringa" trying to finish it, which one must do before returning it to the one who prepares it.
On to Ushuaia for a final three days of trekking through Glacier National Park. Ushuaia is not on everyone's radar screen, unless there is a cruise to Antarctica involved, but it should be. It's an interesting, evolving place in a very remote part of the world that you don't really hear that much about. The mountains on Beagle Channel make for some really striking views. On our hikes (through sun, wind, light rain, and even a curious 10 minutes of hail which happened on a clear, sunny day) my guide, Santiago, was very engaging and shared a lot about his country (current economy, government, growth and job opportunities in Ushuaia) and his family.
I leave in just under a month for another hiking trip that Tom planned for me over the upcoming holidays—in Chile's Lake District. Stay tuned!" —Jeannie Mullen
Chile's Wine Country and Valparaiso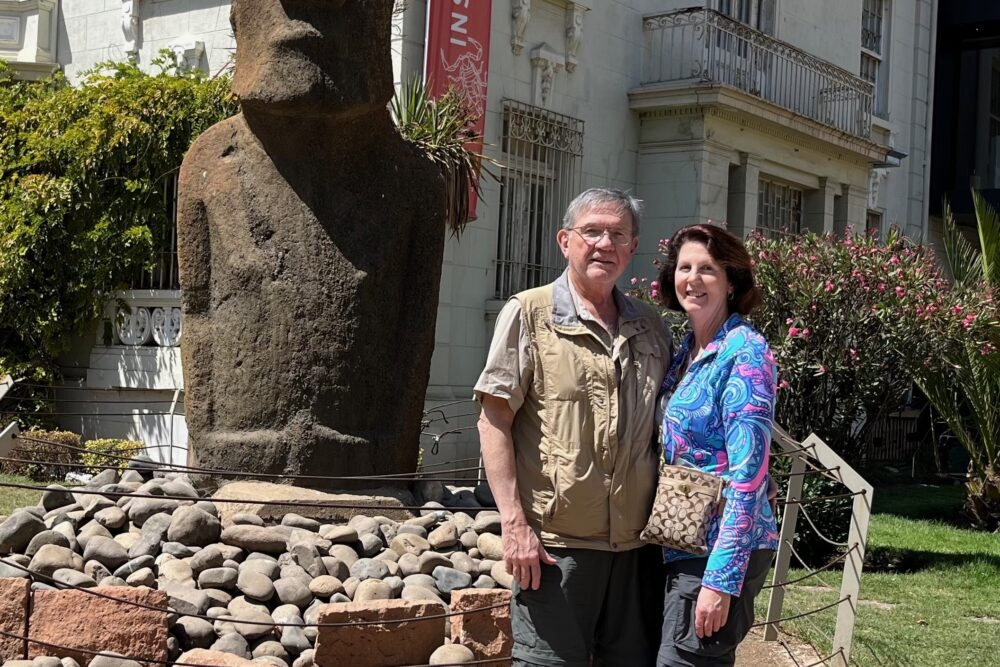 "Wendy Perrin and her travel experts knocked it out of the park! We, my husband and I, were finally taking a COVID-delayed cruise around Cape Horn starting in Santiago, Chile. We wanted to spend several pre-cruise days in the Maipo wine region and visit Valparaiso. Wendy put us in touch with Maita's office, and our major contact was Eva.
In the Maipo wine region, Eva's hotel recommendation was Casa Real Santa Rita, 2 nights. It was delightfully restful after our long flight and staying here was perfect. Our hostess at the hotel was also our guide and wine steward for the historic property. We had a wonderful afternoon wine tasting on the veranda which overlooked the gardens and pond. We also enjoyed the food and wine pairings that were offered. This is a property to return to again.
In Valparaiso we had a wonderful day enjoying the amazing graffiti that decorates the city. Thanks to Franco, our guide, we had a private showing at an art gallery and were able to see the city and its unusual architecture from 3-4 stories up. Valparaiso is a city of stairs and narrow streets and twists and turns. Fortunately our guide, Franco, knew where to go and when to avoid the crowds on the funiculars. He maximized our limited time visiting. One of my must-see items on this trip was to visit the Moai statue gifted to Chile that is located in Viña del Mar. And we did! We were also able to walk along the beautiful beach and enjoy the art and the people out and about. Franco also had lunch reservations at a lovely castle-looking restaurant that had a tasty menu of Chilean seafood dishes. As an added plus, our table overlooked the harbor. Delightful! In Valparaiso, our hotel, Casa Higueras, was a place you wanted to stay and linger longer. Our room had a wonderful view of the harbor and Pacific Ocean.
Maita's team made this a great way to start our cruise and gain a better understanding and appreciation for the beautiful country of Chile." —Marsha Friedli
Source : Wendy Perrin