Bolivia has made the decision to relieve its Argentinean coach, Gustavo Costas. The South American side floundered after a challenging start to the World Cup qualifiers.
Having suffered four consecutive defeats, Bolivia currently resides at the bottom of the South American qualifying table. Consequently, the Bolivian FA (FBF) parted ways with Costas. He only took over in La Paz 14 months ago.
England beat Argentina 26-23 to win Rugby World Cup bronze medal
Costas expressed his gratitude to the Bolivian people on social media. "Thank you for everything to the great Bolivian people, it was a beautiful experience, despite the results not happening. Success to all, I carry you in the depths of my heart."
According to the Los Angeles Times, Antonio Carlos Zago from Brazil is the leading candidate to replace Costas. He guided Bolivar to the domestic league title in 2022.
Bolivia struggling under Gustavo Costas in World Cup qualifying
In September, Bolivia faced losses in their qualifiers against Brazil (5-1) and Argentina (3-0). To make matters worse, they even failed to secure any points from a doubleheader against Ecuador and Paraguay in October.
World Cup qualification in CONMEBOL, one of the world's most challenging regions, is currently underway. It includes World Cup champions Argentina and a Brazil team that is virtually unbeatable at home.
South America offers one of the most grueling paths to the World Cup, with each team capable of turning their home stadium into a fortress. With the expansion of the World Cup planned for 2026, which will be jointly hosted by the United States, Mexico, and Canada, six teams will directly qualify for the tournament.
On the other hand, the seventh team will participate in a playoff against a team from another federation. South America is the first confederation to commence its lengthy 18-matchday qualifying process.
Next month, Bolivia will host Peru before traveling to Uruguay. The last time the Green qualified for the World Cup was in 1994, which was the final edition featuring 24 teams.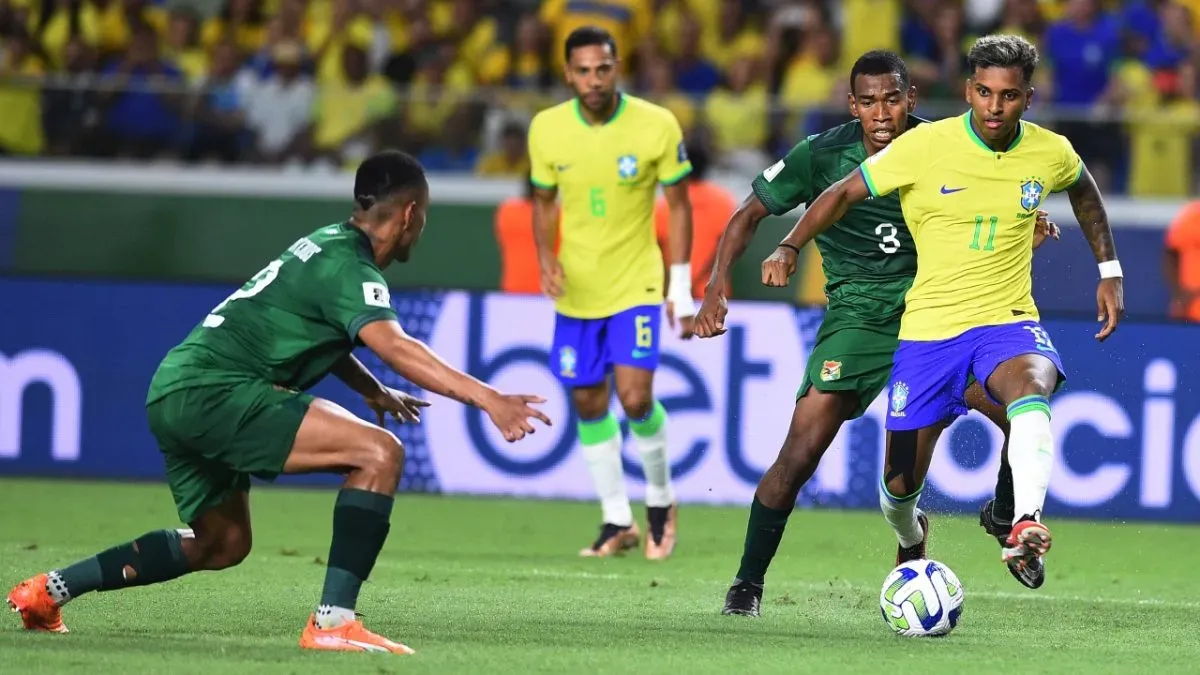 High altitude, higher expectations
Bolivia's international record has been less stellar when compared to other South American nations, but altitude plays a crucial role in their advantage. Bolivia has qualified for only three of the 22 World Cup Finals since 1930, and they have not won any games when they did reach the tournament.
They have also won only one of the 47 Copa America championships. At the club level, Bolivia, along with Venezuela, stands alone as the only two nations that have not had a team reach the Copa Libertadores Final.
However, they boast the Estadio Hernando Siles in La Paz, which is located 3,637 meters (11,932 feet) above sea level. This stadium is home to Bolivia's national team and clubs like The Strongest and Bolivar.
The Bolivian players are well-acclimated to these conditions. Yet, opponents are not, and they struggle to perform at their normal peak levels when playing in Bolivia. This unique advantage was so significant that FIFA temporarily banned high-altitude stadiums for World Cup qualifiers in 2007.
The ban, however, did not last long due to backlash, but FIFA had initially determined that the altitude advantage was unfair. Bolivia's famous victory over Argentina in 2009 serves as a perfect example of the adverse effects that high altitude can have on visiting teams.
Source : World Soccer Talk